Borough council apologises for missed waste collections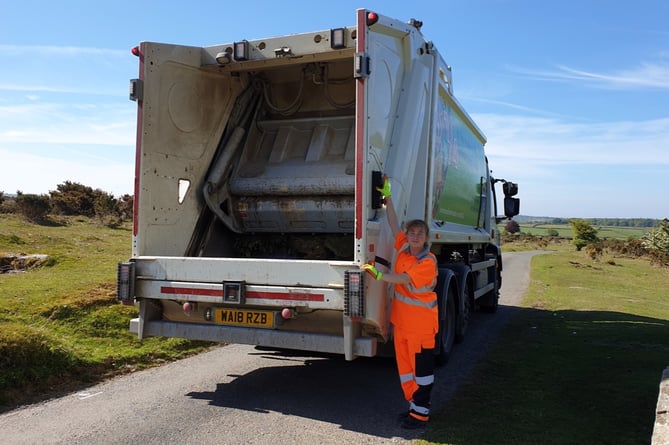 Subscribe newsletter
Subscribe to our email and get updates right in your inbox.
A LEADING councillor has apologised over the latest disruption to residents' waste collections in West Devon which saw nearly 800 properties missed.
Cllr Lynn Daniel, West Devon Borough Council's lead member for natural environment, blamed the missed collections on a shortage of drivers and staff illness.
The 795 homes included a number in Highampton, Meeth and Hatherleigh, Okehampton, Whitchurch and Tavistock, according to council officials, with residents advised to keep their rubbish until their next scheduled collection – or take it to their nearest recycling centre if the absent crews had not returned.
Cllr Daniel said: 'We are sorry that there has been some recent disruption to the waste and recycling service in West Devon. This has been down to a shortage of drivers, which has been exacerbated in recent days by staff illness.
'The local agencies we use to backfill drivers at short notice are struggling to provide qualified drivers – a picture being reflected nationally, with a widespread shortage of qualified drivers available.'
The council uses contractor FFC Environment for the collection of waste, but the company has been struggling to find enough drivers to do the work since last year, resulting in frequent disruption to services and some fuming customers. The national shortage was blamed on Brexit and the Covid-19 crisis, plus the decision of some drivers to abandon long hours in favour of other work.
Shortages of drivers across the country was part of the reason the council temporarily abandoned a plan to introduce three-weekly black bag refuse collection after a trial involving 1,000 households.
Drivers were offered an increase in wages last year in an attempt to recruit more of them, but Bere Ferrers councillor Peter Crozier revealed some agency staff had tried the job for a short period, with some of them not lasting a week, before moving on elsewhere.
Cllr Crozier praised West Devon residents for their patience as the problem continued and said he hoped the problem would be closer to being resolved this year.
Cllr Daniel said at the time: 'We understand that any missed recycling and waste collections are frustrating for our residents and we're sorry when they happen, but everyone involved is working very hard to provide a stable and reliable recycling and waste collection service here in West Devon.'
She said wage increases had been offered to potential new recruits in an attempt to increase the number of drivers on the collection service and added their contractor was still advertising for driver vacancies and in an effort to encourage drivers to work for them, they had increased both pay and benefits for drivers.
Council officials were meantime advising residents that restricted quantities of non-recyclable waste and food waste were only accepted at some centres and they must book in advance by calling Devon County Council's customer service centre on 0345 155 101.
They said they encouraged residents to report missed collections online at  https://westdevon.fccenvironment.co.uk/missedcollection.
The Goverment has said it is providing funding to help train new HGV drivers, increasing the number of HGV driving tests and encouraging former drivers to return to driving.
There is said currently to be a shortage of roughly 100,000 drivers in the UK.
Comments
To leave a comment you need to create an account. |
All comments 0