Borough council goes green with remote working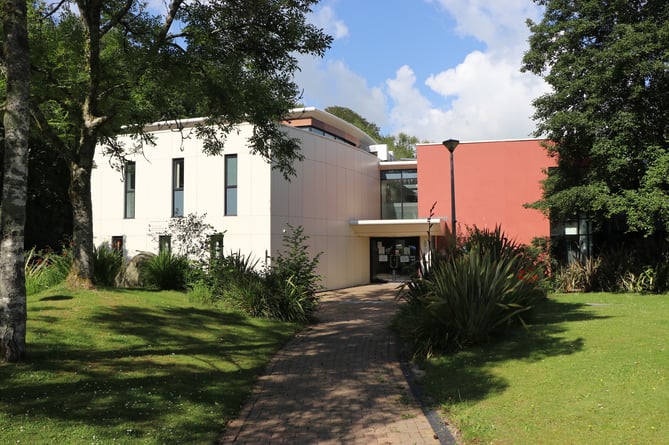 Kilworthy Park
(Submitted )
Subscribe newsletter
Subscribe to our email and get updates right in your inbox.
COUNCIL chiefs have revealed they have stopped 12 tonnes of carbon going into the atmosphere thanks to staff working from home during the Covid-19 pandemic.
Staff at West Devon Borough Council were told to stay away from their offices at Kilworthy Park in Tavistock during the worst of the pandemic to help prevent the spread of the virus.
Councillors held their meetings online, often from their own front rooms, until the Government's temporary permission to do so ended.
An added bonus of the online meetings were that more councillors and members of the public tuned into them than they had when sessions were held 'normally', overview and scrutiny committee members have been told.
The Government, who insisted online meetings were only ever an emergency measure, cancelled legislation which allowed online meetings when the worst of the pandemic ended and told local authorities they must hold face-to-face sessions again.
While that applied to council members, it did not apply to staff, who have continued working from home unless they needed to be at West Devon's Tavistock headquarters, committee members have been told.
Committee members were told that hybrid meetings – in other words meetings where members could turn up if they chose or tune in from their front rooms if they didn't — were not being allowed by the Government.
The Local Government Authority, which looks after the interests of council around the country, had contested the Government's decision not to allow remote meetings to continue, but their protest fell on deaf ears.
Councils which have acknowledged that there is a climate emergency argue that members not travelling to meetings cut down on carbon emissions. Another argument was that councillors with health problems were reluctant to risk catching Covid-19 in case it worsened their condition.
A report to the overview and scrutiny said: 'Hybrid meetings would significantly reduce travel, however, it was confirmed that formal member meetings were still not permitted by central Government to be held remotely and decision-making committees were therefore required to be held in person.'
The committee's minutes said that technology was being updated in the council chamber to improve hybrid meetings for non-voting members, officers, and members of the public.
The minutes added: 'It was confirmed that staff had been advised to come into the office for the purpose of attending meetings and/or specific interaction only. It was also noted that attendance from members and public had increased when meetings had been held virtually, rather than in person.'
The minutes said carbon savings of 12 tonnes had been realised during 2020 – when the country experienced a full lockdown followed by a series of safety restrictions – which supported the ethos of hybrid meetings and working remotely. Members were told that it was confirmed that staff members were able to attend the office to work if it was a help to their mental health and well-being, but it was not compulsory.
When the Government told councils they must meet in chambers again, West Devon members were surrounded by individual plastic barriers to prevent the possible spread of the virus, but these have now been removed.
Comments
To leave a comment you need to create an account. |
All comments 0