Petition calls for trains to stop at Yeoford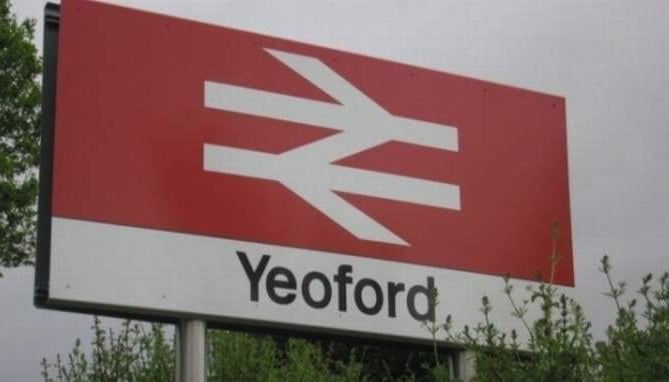 Subscribe newsletter
Subscribe to our email and get updates right in your inbox.
A PETITION has been started in the village of Yeoford calling for trains on the Dartmoor Line to stop at its railway station.
The online petition, on the change.org website, has already attracted 600 signatures, calling on the disused second platform at the station to be restored so Dartmoor Line trains can stop there. A 'pen and paper' petition is also doing the rounds in the village to add further weight to the online appeal.
Yeoford, which is between Crediton and Okehampton on the line, is currently served by trains running on the Tarka Line from Exeter to Barnstaple. The second platform, however, has fallen into disuse, although the trains of the Dartmoor Line - a separate track from the Tarka Line - are now passing through it.
Villager Olivia Lott, who has set up the online petition, said: 'The petition is aimed at Devon County Council (on behalf of various stakeholders) to at the very least seek funding to conduct and publish a feasibility study into the restoration of the second platform and access at Yeoford Station, allowing trains between Exeter and Okehampton on the Dartmoor Railway to stop there. We hear of proposed restorations at Tavistock, Wellington and Cullompton but feel that Yeoford has been overlooked.
'Restoring and reopening this line would better connect rural communities in Devon. We are asking anyone who would like to see steps taken to do this, starting with a feasibility study, to please sign this petition.'
At present, people in Yeoford planning to get the train to Okehampton need to double back on themselves to Crediton to then get a train back westwards towards Okehampton.
Olivia said people in the village and surrounding villages would like to be able to get the train to Okehampton to take advantage of its businesses, shops, restaurants, cafés, pubs and visit family and friends.
'Lots of people travel into use this station and it is rare for a small village like this to have a station, so lots of people from nearby parishes would use it.'
Among comments from people signing the online petition was one describing restoring platform two as a 'no brainer'.
One signatory, Alan Martin wrote: 'I want to be able to travel to and from Okehampton and Yeoford directly in order to visit my daughter and son in law.'
David Bunting wrote of his dismay that he could see the trains flashing past his front door in Yeoford but with no chance of climbing aboard.
'I don't remember there being any public consultation about this to establish whether there is a demand for this service to stop in Yeoford but judging by the number of signatures and comments on this petition it is clear that it is,' he said.
Veronica Tuxill wrote that having the Dartmoor Line stop to Yeoford station was 'just a really sensible idea'.
Echoing many comments on how important it was to use the line to the full, signatory Alice Moseley wrote: 'Rural communities should be better connected by public transort - and where the infrastructure is already there we should definitely use it.
'Cars are one of the biggest contributers to CO2 emissions in Devon. Rural people want to reduce their carbon footprint in Devon but need decent public transport to do this.'
Sign the petition at www.change.org/p/yeoford-to-okehampton-rail-service-take-steps-to-restore-and-reopen-the-line
Comments
To leave a comment you need to create an account. |
All comments 0