Torridge councillors speak out against meeting in person in 'worst covid spot in the country'
Wednesday 8th December 2021 12:00 pm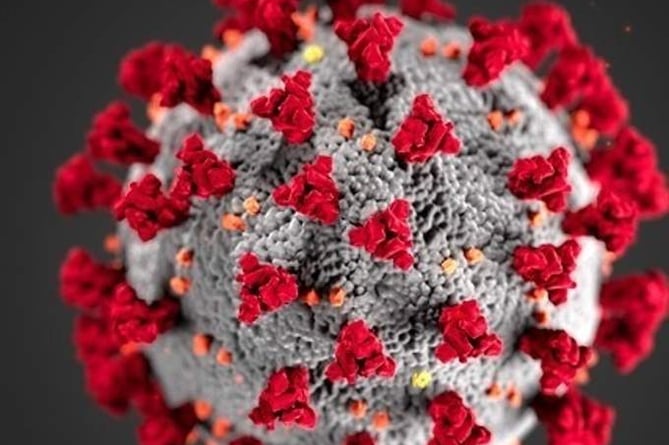 Torridge has the highest covd rate in the country.
()
Subscribe newsletter
Subscribe to our email and get updates right in your inbox.
Extremely high covid cases will not lead to a return to virtual meetings at Torridge District Council (TDC), despite the concerns of several councillors.
Torridge is still the country's leader for covid infections, having the highest rate of 1,059 infections per 100,000 of the population – more than double the national average.
However the council is not yet willing to make the changes needed to make a return to virtual meetings.
Speaking at an in-person community and resources meeting, Councillor Robert Hicks (Independent, Monkleigh & Putford) said: 'I am not particularly happy and comfortable in coming in to the worst covid spot in the country. We really should be having this meeting on Zoom in my opinion.
'If one of our members goes down with it, five we look a bit sick – and they will, too.'
Cllr Hicks believes more councillors are avoiding meetings because of the spike in cases.
Following a High Court ruling, most local councils around the country have been meeting in person since 7 May this year.
However, some have decided on short-term measures to work around the issue. East Devon District Council currently holds virtual meetings that reach 'indicative decisions' which are then rubber-stamped by the chief executive or senior officers.
But Torridge's chief executive Steve Hearse said: 'Up until very recently the infection rates have been low and so changes to local policy along these lines has not been deemed necessary in Torridge. Councillors will ultimately decide if further changes to this approach should now be implemented. 
'However, this would require some work to enact and then to revoke when no longer needed, and the council up until now have chosen to concentrate on other more urgent matters whilst continuing to follow best practice and ongoing guidance from the government and Public Health England.
Council leader Ken James (Independent, Milton & Tamarside) said he would be talking to Torridge's MP Sir Geoffrey Cox (Conservative) – who is no stranger to working away from his office – in a bid to lobby government to change its legislation.
However he is not hopeful of anything changing, telling councillors 'I wouldn't hold your breath'.
Cllr James is less concerned about the spike in infections than some of his colleagues. He said: 'We are where we are with it. If you look at the latest figures it's mostly in young people in the schools. It's not so much in our generation.
'We're taking all the precautions we can. As the chief executive said we've got a lot of decisions to make. 
'I've been on Local Government Association meetings where it has been discussed and the Government is just not responding – they've made up their mind that we've got to carry on and I think it would be slightly irresponsible of us not to turn up to meetings because we have got a function to continue to carry out.'
Councillor David Brenton (Labour, Bideford south) criticised the Government's blanket policy of asking every council to meet in person regardless of infection rates. He said: 'It's just a nonsense. I think you have to have horses for courses here.
'I do feel very uncomfortable about coming to these meetings. It's all very well wearing a mask but that's just not good enough I'm afraid.'
Comments
To leave a comment you need to create an account. |
All comments 0