Mags back running the trails and raising funds for Parkinson's UK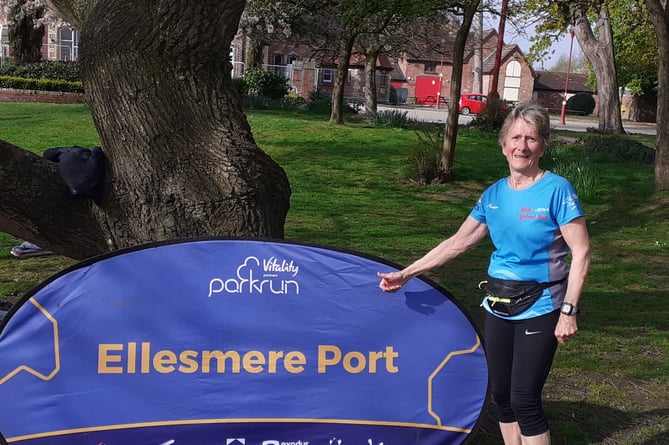 Mags Jarvis after her run
(Submitted )
Subscribe newsletter
Subscribe to our email and get updates right in your inbox.
A WEST Devon runner who suffers from the degenerative condition Parkinson's disease is back running the trails – and setting her sights on a half marathon – after a year being sidelined by injury.
Mags Jarvis, who lives in Northlew, had to stop running due after injuring her knee a year ago. This was a particular blow as the endorphins released by running are crucial for keeping her spirits up, with Parkinson's depleting her of the feel-good hormone dopamine.
She explained: 'Running helps with everything, mentally as well as with coordination. It keeps me agile and I feel I almost run better than I walk.
'I have had Parkinson's for over 10 years now but I continue to walk, cycle and run. I find this really helps me manage my symptoms.'
When in April last year, she tore the cartilage in her knee, the Okehampton Running Club member was forced to stop running for a while. Instead, she turned to walking. 'I tried to keep my spirits up,' she said.
She has over the past month made a cautious return to running, sticking to trails and paths to ensure a softer surface.
Over the past few weeks she has run successfully in two parkruns, one not far from home at Tamar Lakes near Bude, and the other at Ellesmere Port in Cheshire, while visiting her daughter.
At this last event, she came top in her age group in the free three-miler.
She said: 'It was a lovely morning and the course was ideal for my knee, mainly short grass and woodland paths.
'I ran quicker than last week and finished in 28:35 which was good enough for a club diamond award. I also came 1st in my age category VW65-69.
'So I'm moving forwards. My next aim is to be able to run a half marathon on the canal towpath from Tiverton in October.
'I want to raise money for Challenging MND, a charity set up by an athlete I used to run with in Essex called Alex Gibson who was diagnosed with Motor Neurone Disease in 2018, and for Parkinson's UK.'
Mags, now 67, was diagnosed with Parkinson's more than ten years ago. It has no cure, and symptoms include tremors, stiffness in the limbs and impaired balance and coordination, sometimes leading to falls.
Trying to concentrate on the positives, she wants to use her running to raise more money for Parkinson's UK.
She last completed a fundraiser for the research charity in 2017, when she raised more than £3,000 with a half marathon across Dartmoor. She hopes to raise more funds with her half marathon in October.
'Parkinson's is degenerative, you can take tablets but they don't cure you. That is in the back of your mind. But I don't focus on it. You can't focus on it or you would never get up in the morning. For me this is about raising awareness, so people realise what the condition is like.'
Comments
To leave a comment you need to create an account. |
All comments 0